As Marie Lavallee, my collaborative artist friend, and I were working on our piano project, she introduced me to this mystical substance known as Apoxie Sculpt. I was intrigued, and had to get some of my own to play with--it's an epoxy clay, sculptable, sandable, waterproof, tons of applications. So I did, and I played, and I got ideas, and then got MORE ideas, and I'm now on board a runaway train of ideas. My brain is kind of overheating, and it stings a little. But OH THE IDEAS!!! So here's what I've done so far...
First try, gave some painted fishies 3D tails.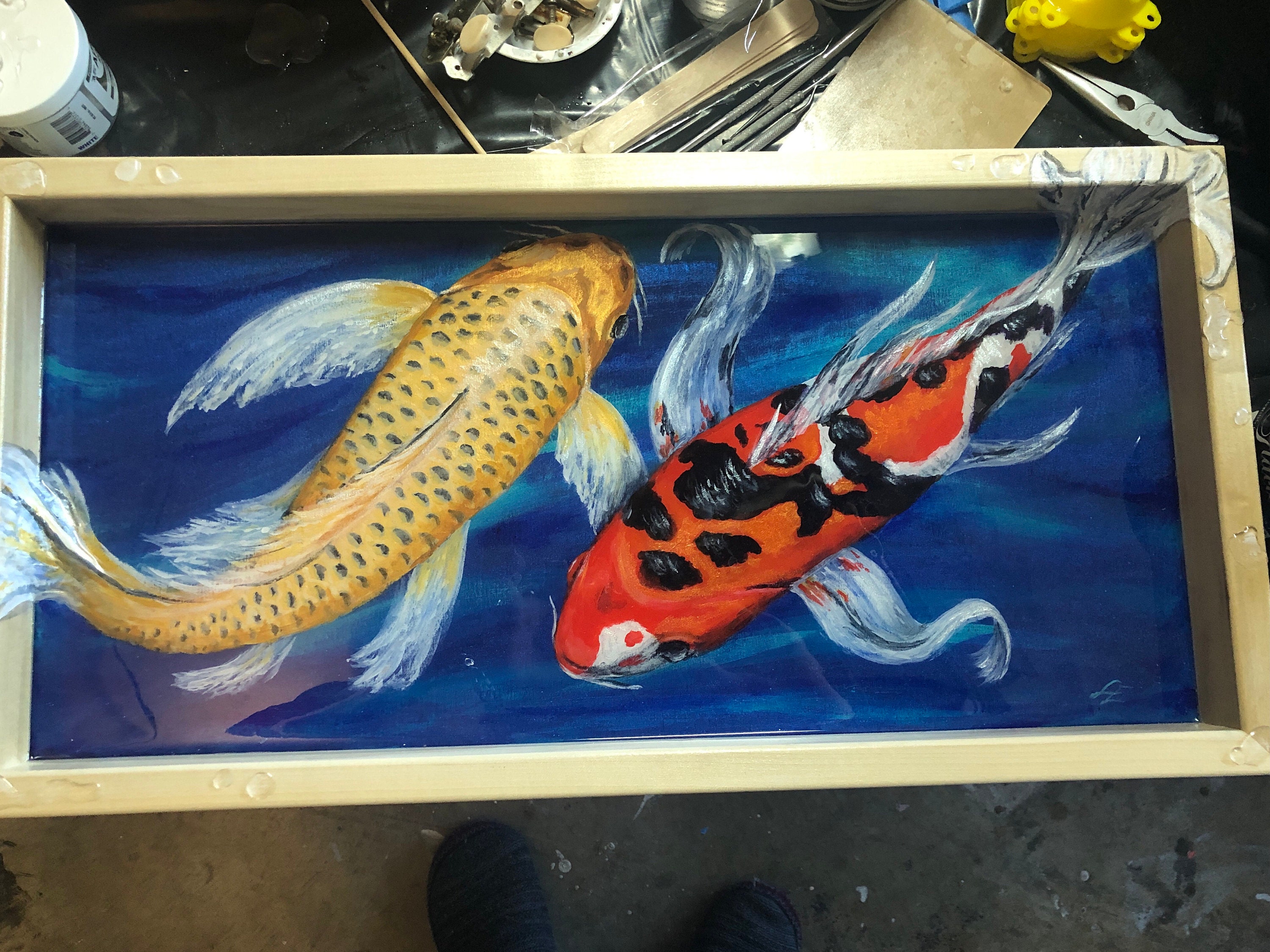 So that was fun, and a cool first attempt--the tails rise up out of the resin "water" and merge with the wood sides of the frame.
And then, I was thinking about the piano I had just worked on, and the clay, and all of a sudden lightning struck my brain and said YOU MUST PAINT A VIOLIN. Ow, loud. But...okay! Enter Goodwill auctions, and some truly beat-up yet wonderful finds...
...and this was born.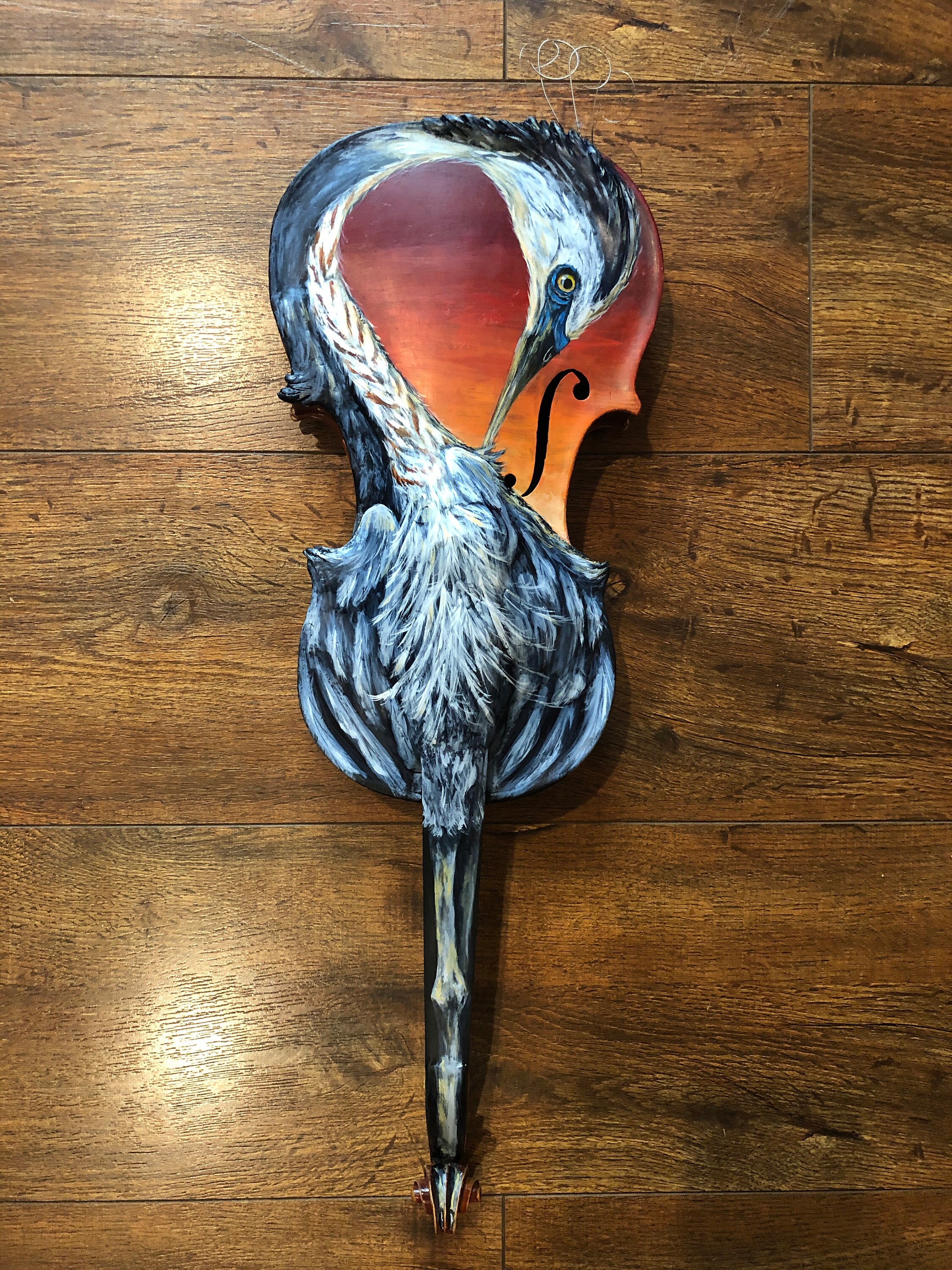 I stripped everything off, built parts up with Apoxie Sculpt, repurposed violin strings to make crest feathers, and listened to William Vaughn's soaring violin A Lark Ascending. So A Heron Ascending I came to be.
This left me with a bunch of leftover parts, and a plastic carrying case with gaping holes in it. So I took that apart, patched the holes with Apoxie, and began this....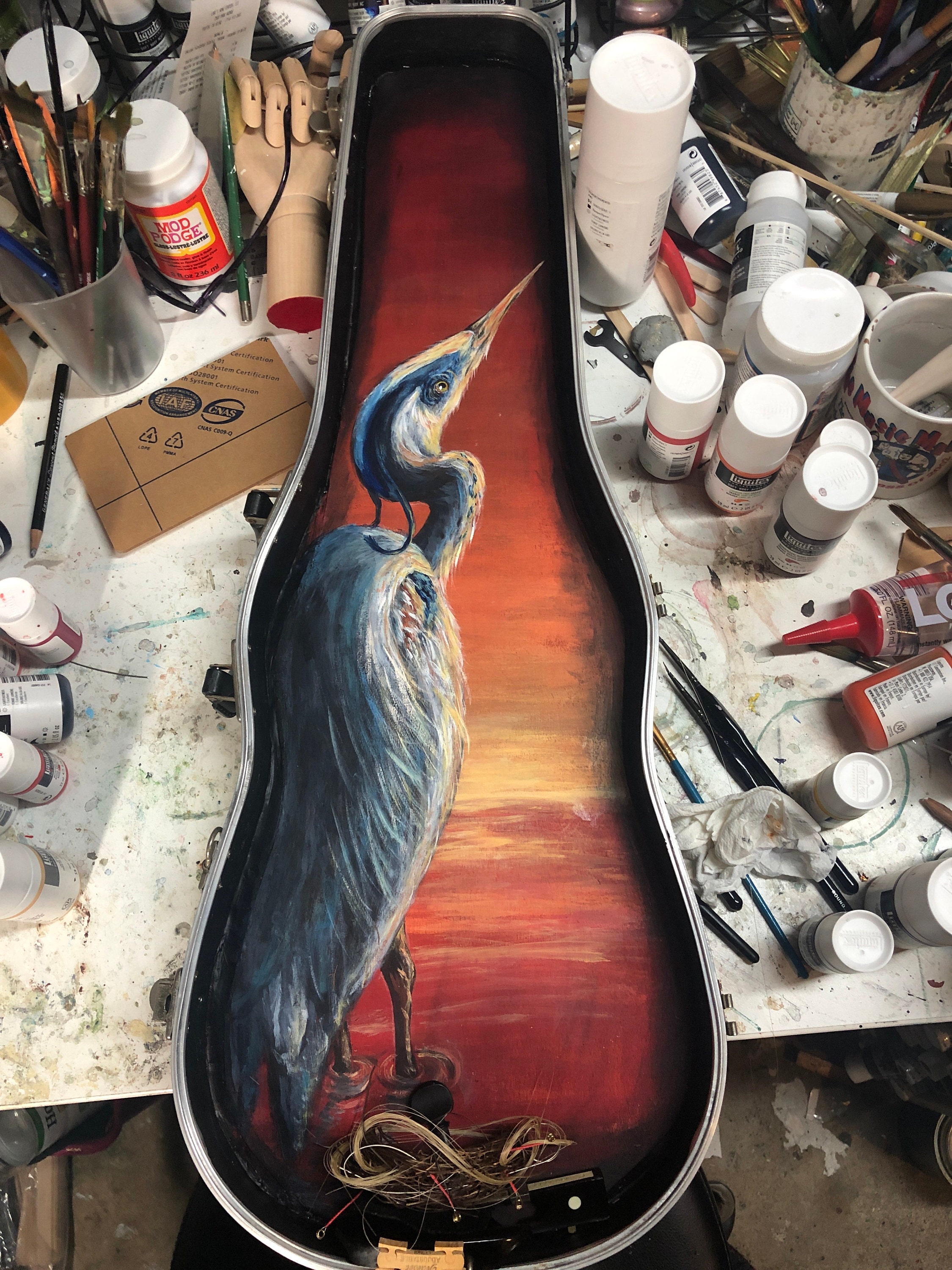 A Heron Ascending II is still a work in progress, and I'm fiddling (ha, see what I did there) with building a nest out of bow strings, violin strings, scraps of fuzzy black felt from the case, and assorted instrument bits.
And meanwhile another Goodwill auction yielded me the most warped, rundown guitar--seriously, I think it sat out in the rain for a good 20 years--that I've ever seen. Alrighty then. Gauntlet thrown, sleeves rolled. Had to order a LOT more Apoxie Sculpt for this one...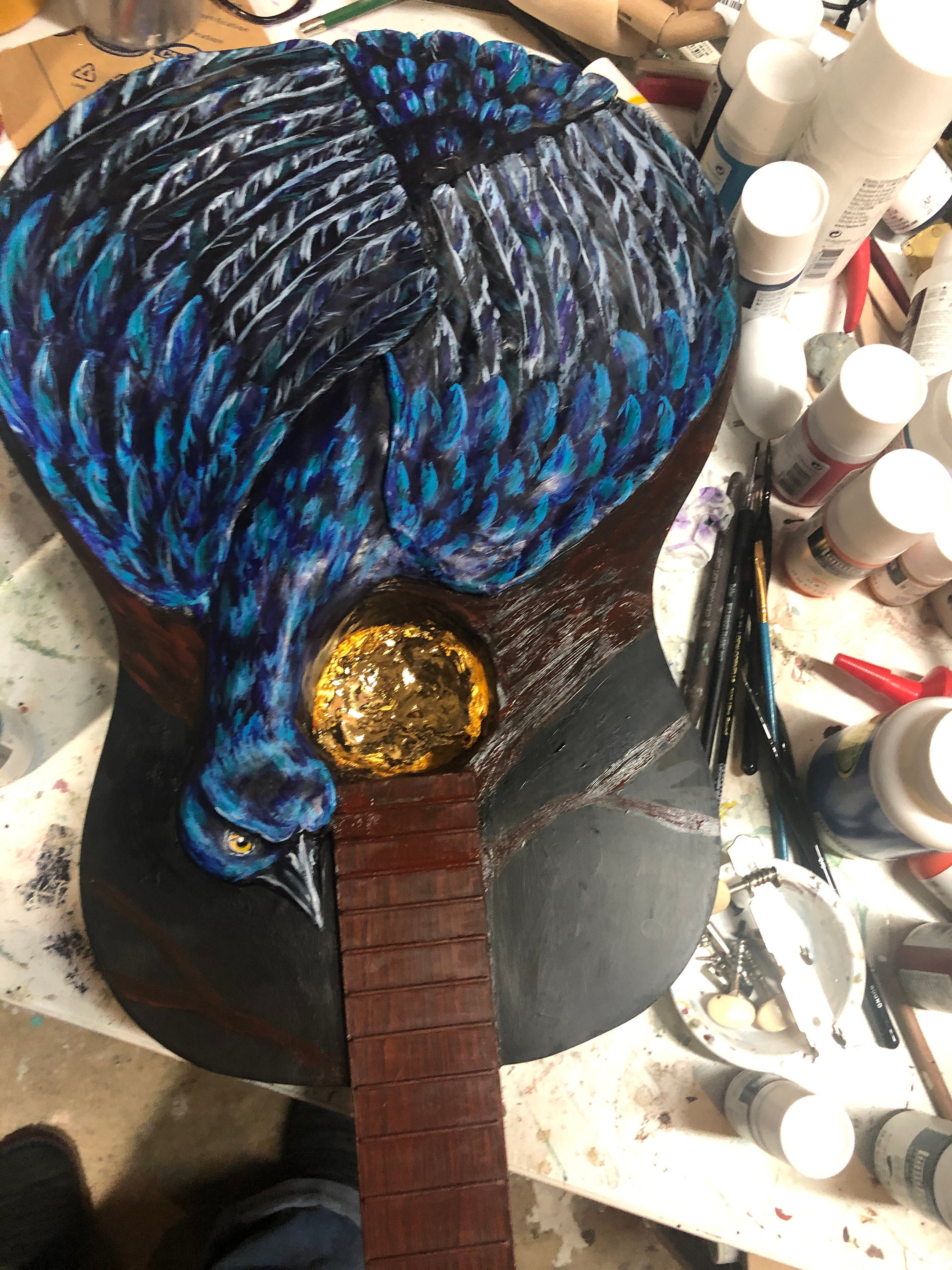 I've had the Beatles' Blackbird playing in my head on loop while creating this one...I know it's not *actually* black, but yes it is, don't argue, I'm the artist, I say so. Still grappling with making the neck look like a tree trunk, and maybe coming up with some sort of root system out of the strings?? I don't know, it'll come to me, another lightning strike perhaps? Hope my brain can take it.
May I just say....THIS IS SO FUN.