Oh heavens, this one's a doozy...recently the Balboa Island Historical Museum started carrying some of my artwork, and one thing led to another and...I'm painting a piano. Yes, I did indeed say PIANO!! Luckily I'm not on my own, my friend and extraordinarily talented artist Marie Lavallee of Witty Art Studio is holding up the other end of this sucker! 
We've decided on an underwater theme, because beaches. And we've sorta-kinda dissasembled the piano so we can work on it in our respective studios...so it's a bit of a hot mess at the moment!!
But even so...magic is starting to happen! It's going to be so cool when it all comes together!!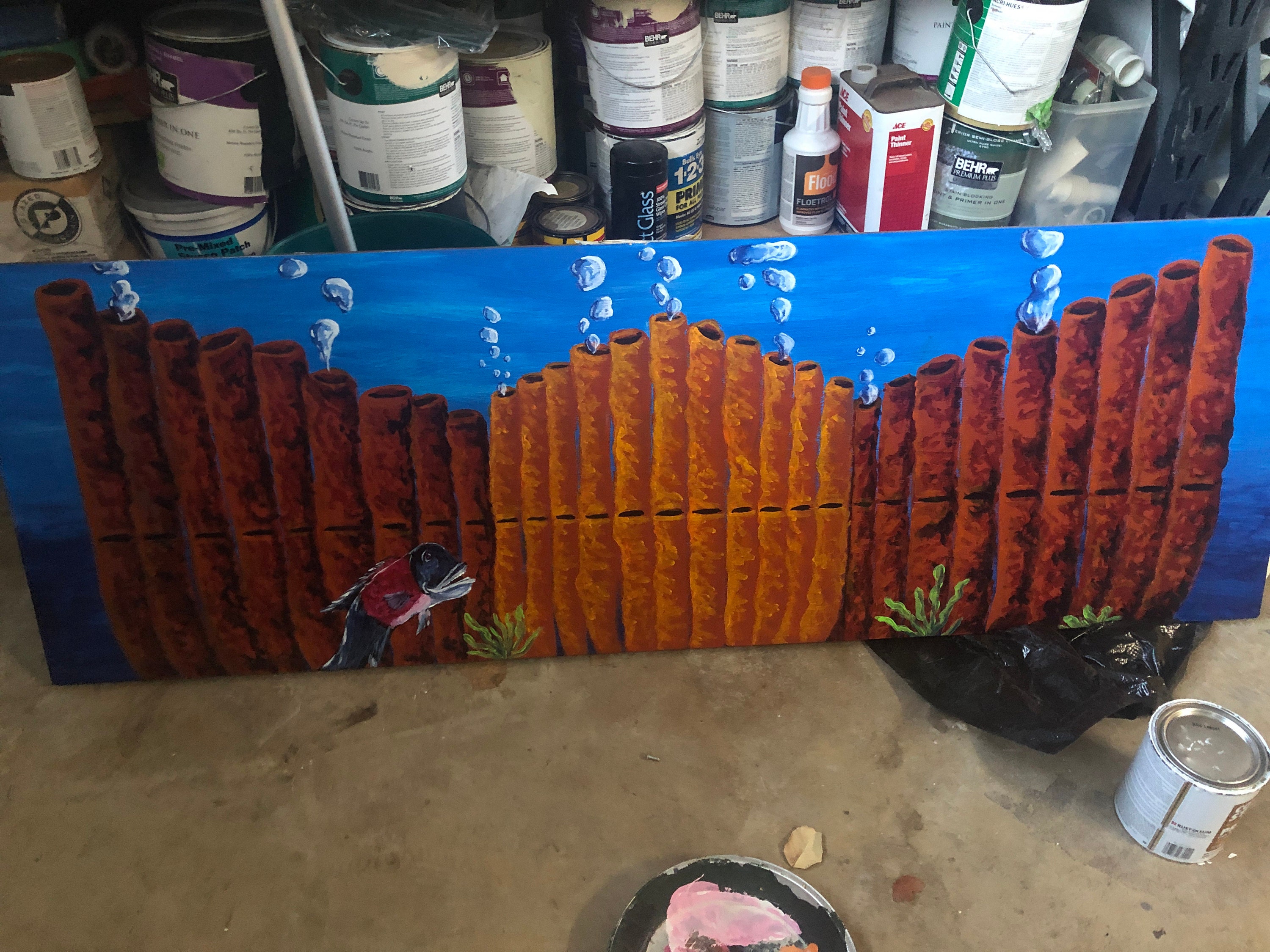 This part goes beneath the keys, with the foot pedals down below--don't know what this part is called! But it cried out to be reimagined as a coral reef pipe organ, obviously!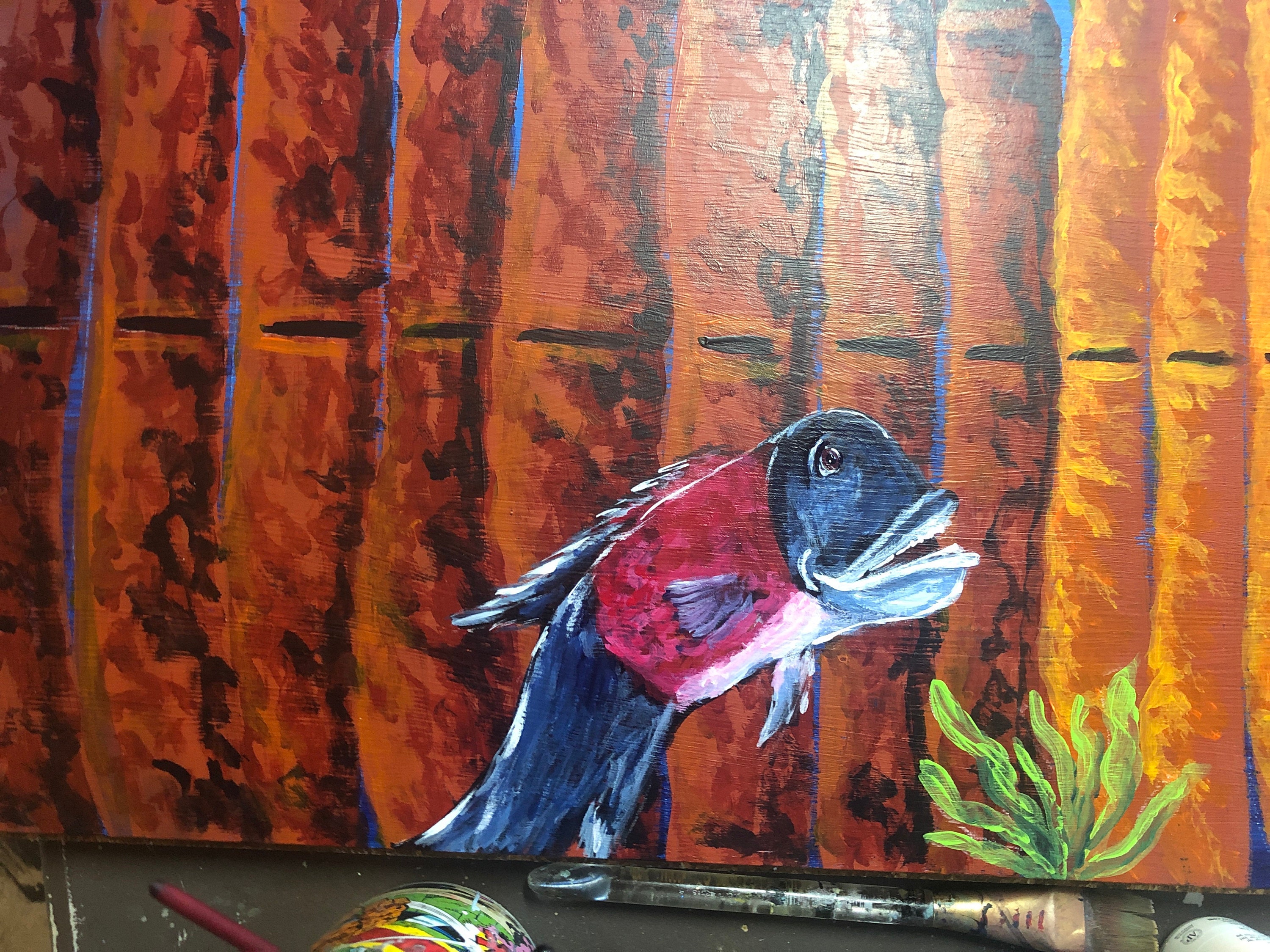 A happy, singing California Sheephead with totally non-threatening teeth (a little artistic license here, because in real life, YIKES).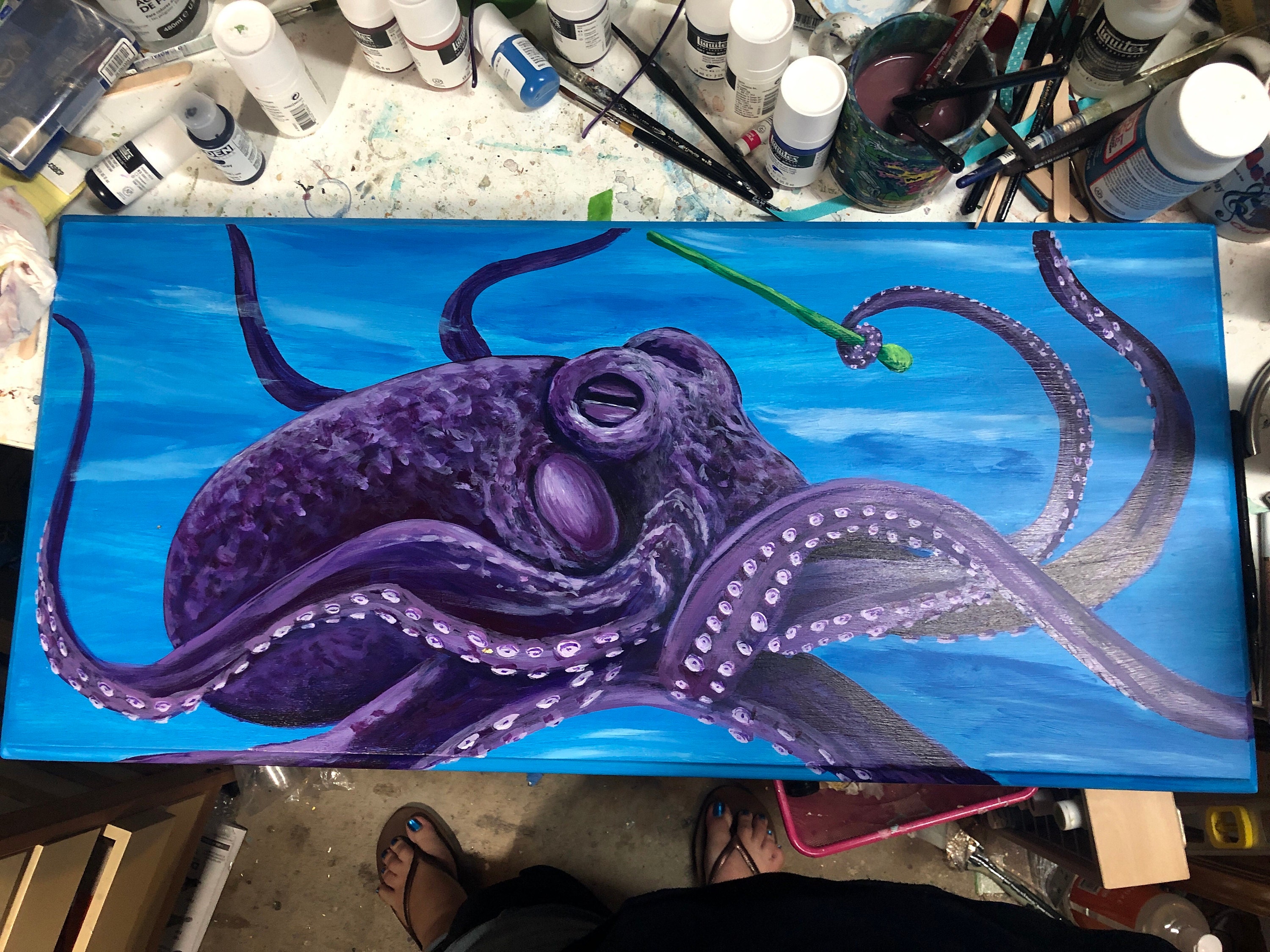 On the piano bench we have the Maestro, Conductopus! He is working hard to keep all his musicians on the same page, can you see the concentration on his...um...face-type area?
Still to come...spider crab percussionist, turtles aka drums...clams, assorted fishes....and that's not even mentioning Marie's magic!